This was the day that we were heading to Kawah Putih! It's also one of the main reasons why we wanted to visit Bandung, so we're very excited! The drive to Kawah Putih was long, if I remember correctly it was around 4 hours. We left around 8am or 9am and arrived only past noon. Upon arriving at the place where we then had to take a separate bus to get to Kawah Putih, Ang Ga brought us to a strawberry stall (probably his friend, haha).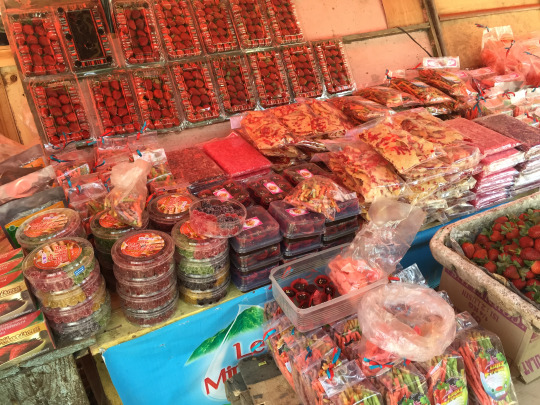 We were spoilt for choice! Nonetheless, we agreed that we'd return to the stall after our visit to Kawah Putih. Since the next bus was still 30 min (or maybe more) away, we had a quick lunch first.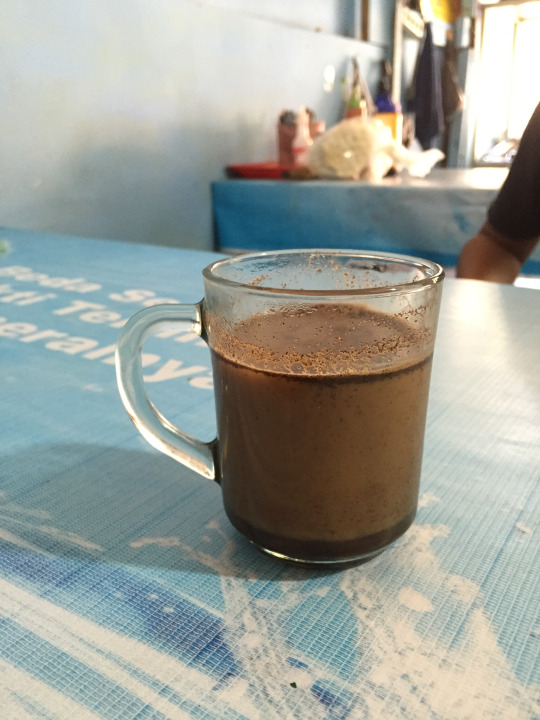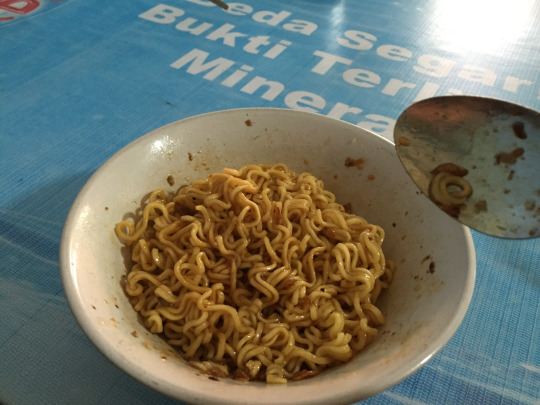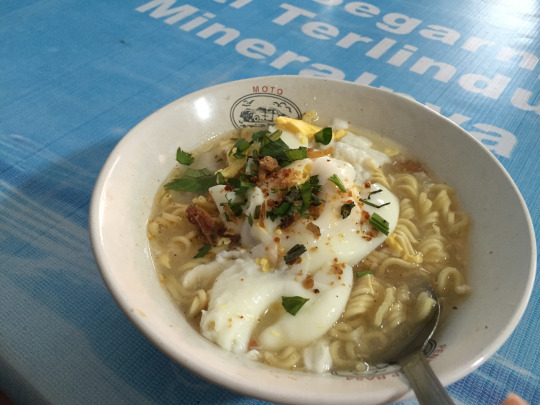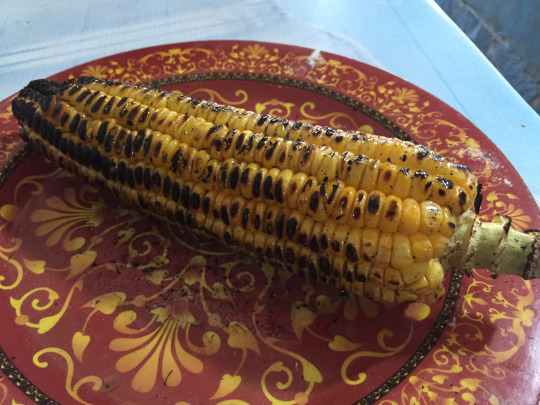 Soon, it was time to board the bus.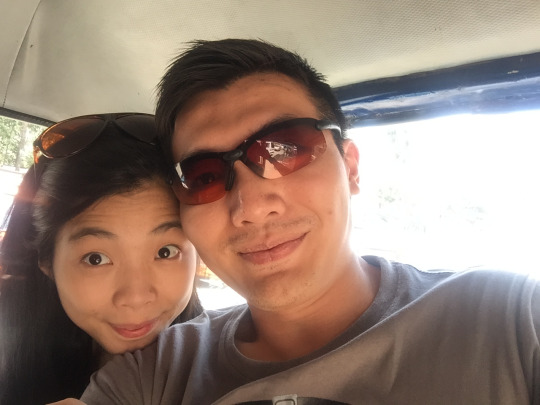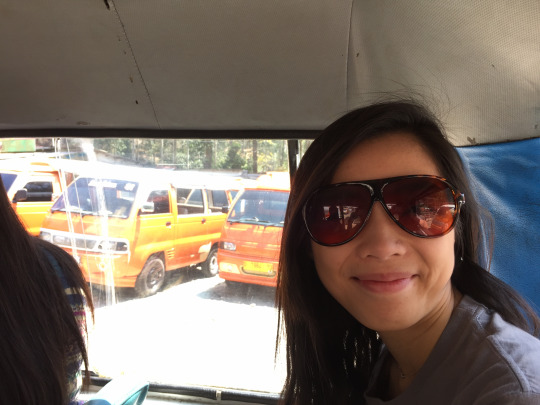 After a bumpy ride, we arrived at Kawah Putih. It's very hard to describe the place, plus I'm not exactly the best person with words, but it's very, very beautiful. It almost looks like it's from another world. (Our) photos don't really do it a lot of justice, I think it's one of those places where you need to experience in person in order to fully absorb the wonder of nature standing before you. We also took a lot of photos :P.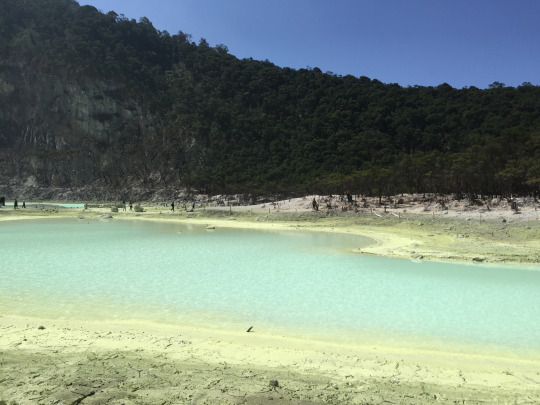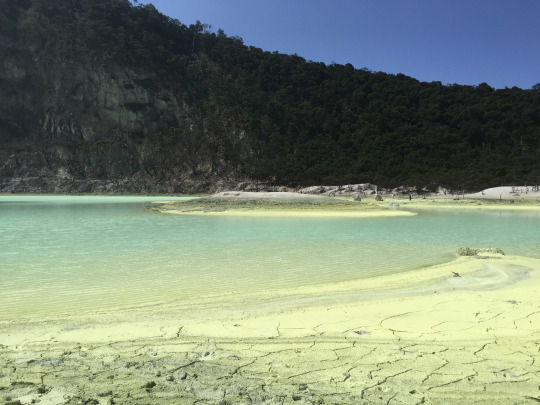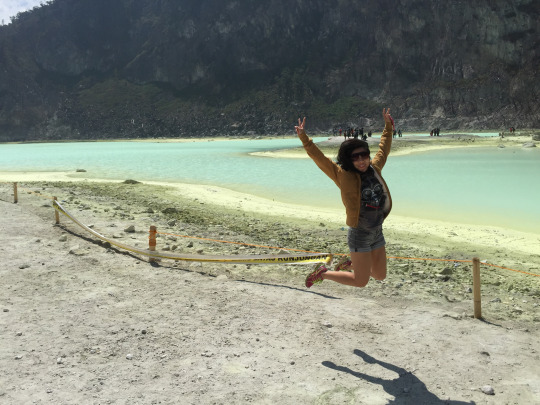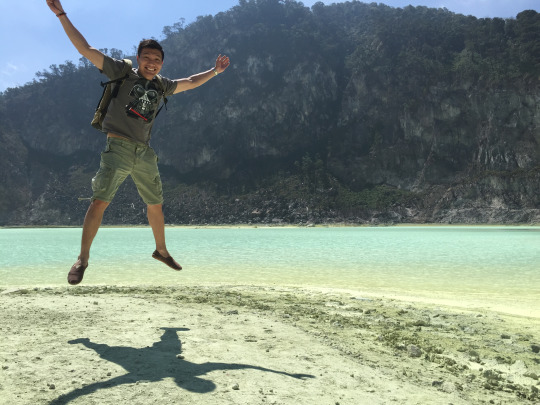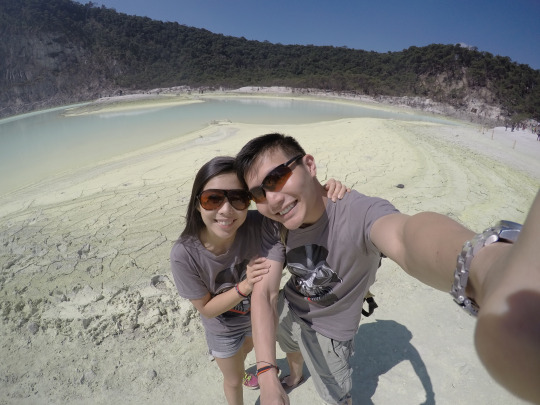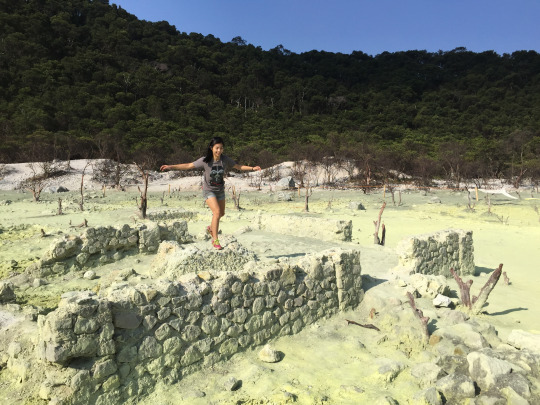 Perhaps one of the more memorable things we did was to engage one of the local photographers to help us with some shots. There're actually a lot of photographers there doing that, and I think they charge something like 20,000 IDR per piece that you want (to print out). It's kind of touristy, but one thing I've learnt from all my travels - sometimes the touristy stuff can be fun and worth it :). Anyway, here are some of the shots!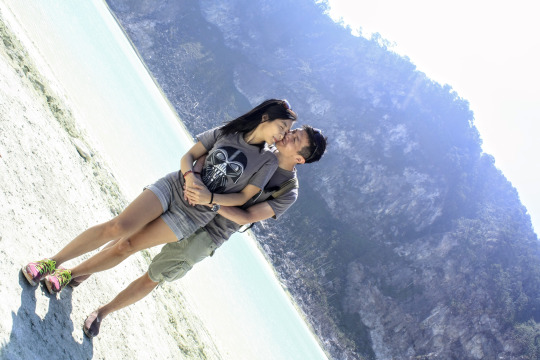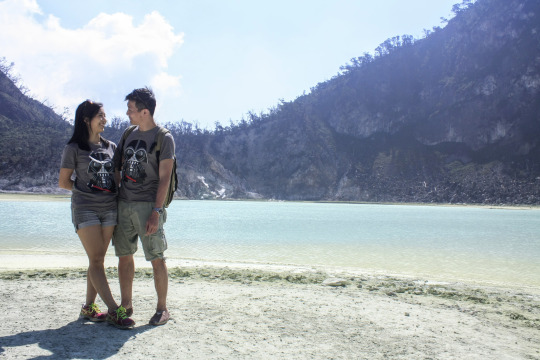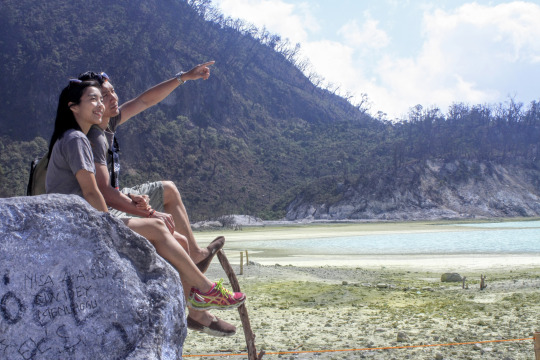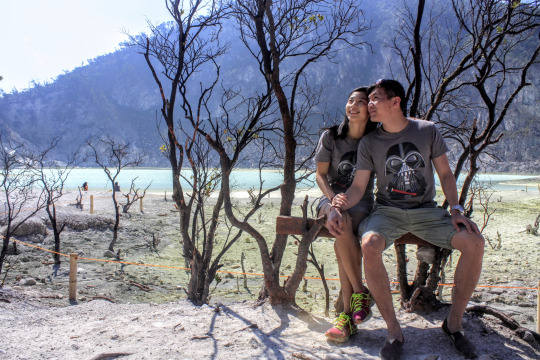 We're not Star Wars' fans by any measure, Sheryl actually bought the t-shirts from Bangkok just because they were cute. Nonetheless, I love the fact that we were wearing matching t-shirts for an unplanned photo shoot :P. Also, we managed to get the soft copy (as well as the print-out) because for whatever reason, I was carrying Sheryl's laptop at that time! We then went back to the strawberry stall and bought a lot of strawberry goodies :P. Next, Ang Ga took us to this restaurant for some traditional food. Very delicious, as always! Bandung is really full of amazing food.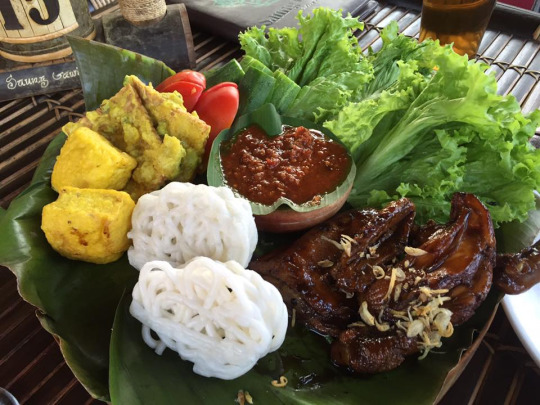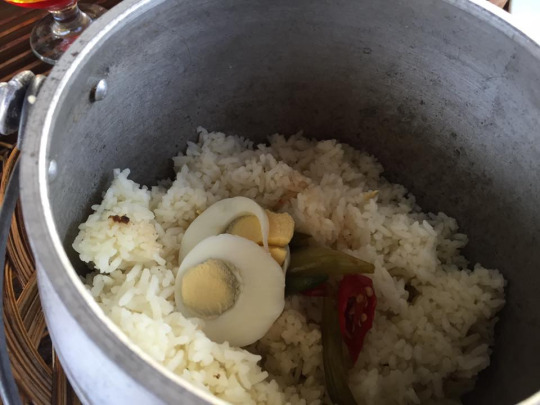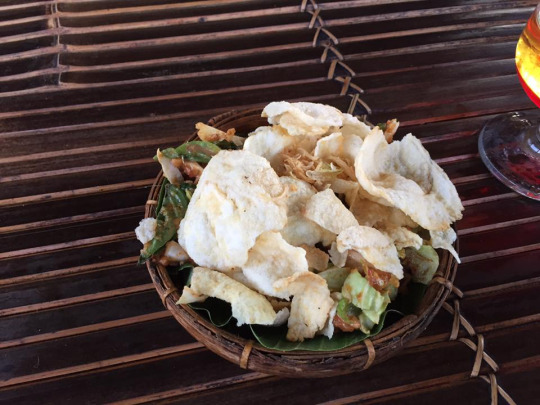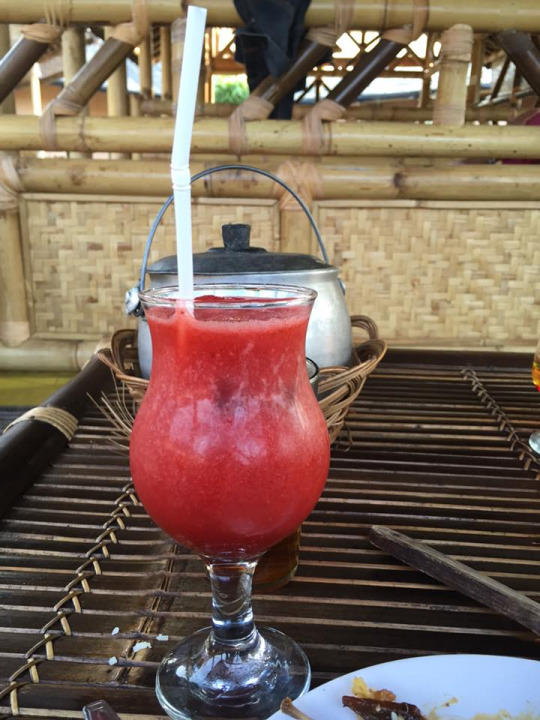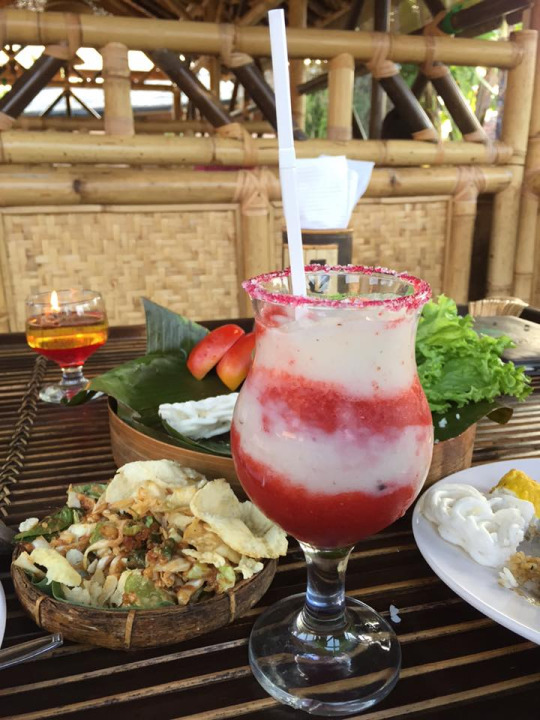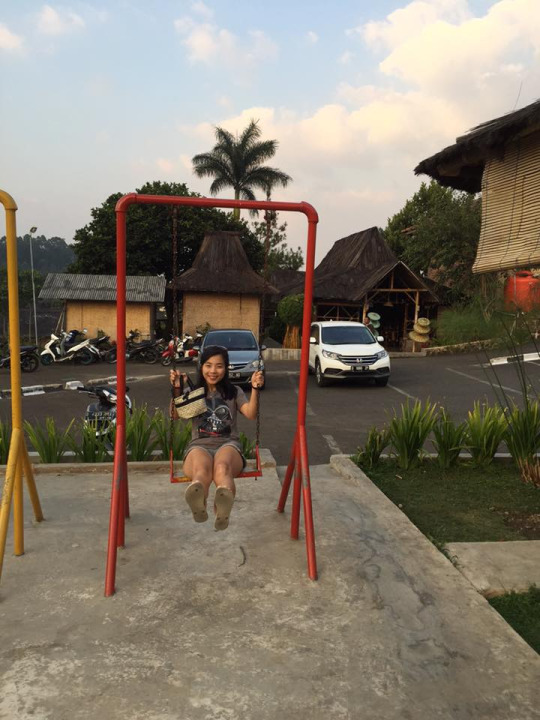 We then headed to the massage place again :P. After that, we returned to the hotel to put all the stuff we've bought down, had a free beer (courtesy of the hotel), and then headed to Paris van Java, the huge shopping complex just opposite the hotel for more food.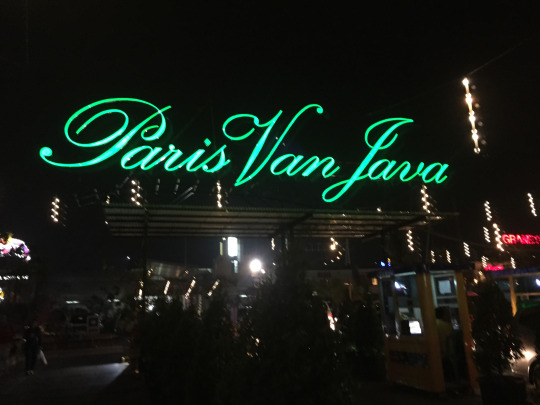 Many of the places were closed or closing by then, but we managed to find A&W still open :P! Super excited as A&W is one of my favourite places to eat as a kid, but it's no longer available in Singapore :(.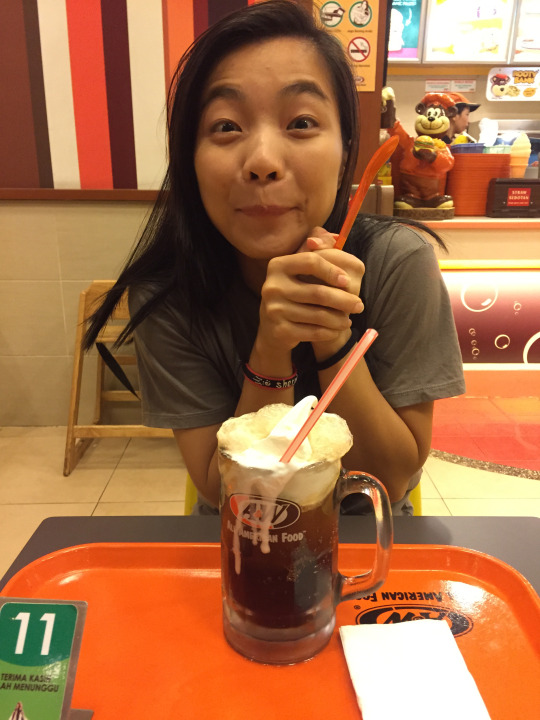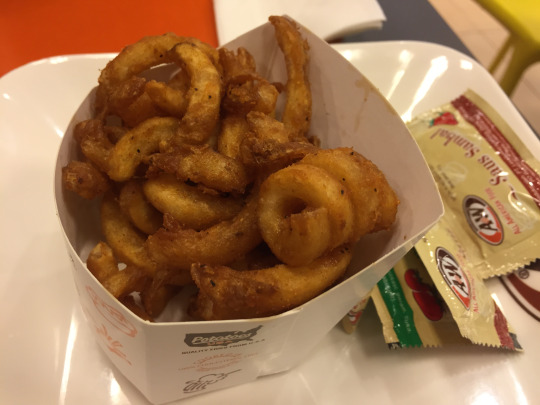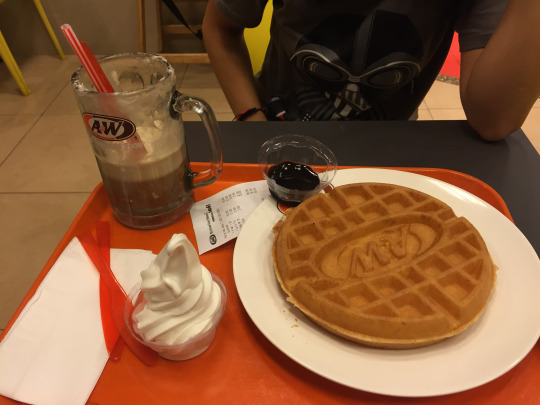 After A&W, it was time to return to the hotel for a good night's sleep. Along the way, we saw "BMC". "BMC" is a nickname I gave to Sheryl and it stands for "Bad Mood Chubs". Chubs is also a nickname and sometimes Sheryl turns into BMC :P. Hahaha.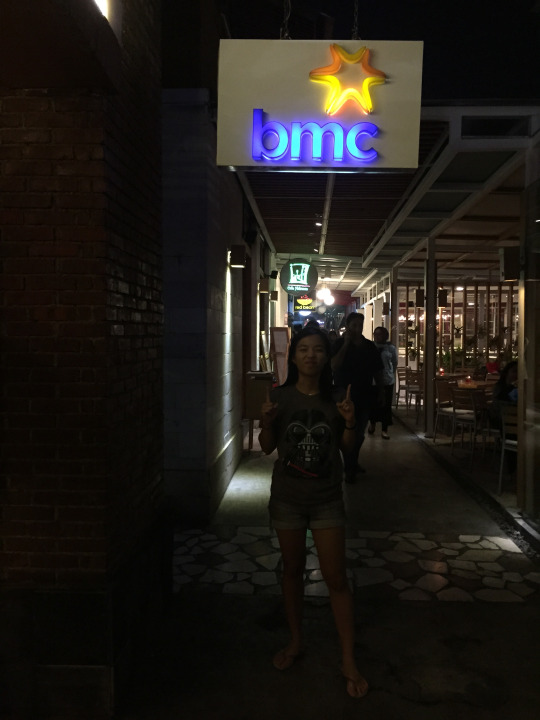 I can't remember if it was this night that we used the facial masks that Sheryl bought… But here's the photo anyway :P.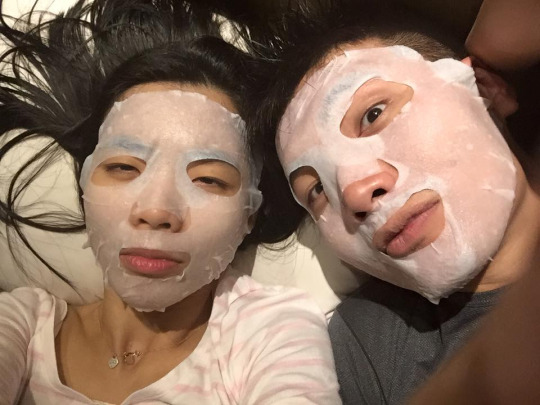 And just like that, we've reached the last night of our Bandung trip :(!
Other parts in this series:
comments powered by

Disqus